Baby sequined mesh- A must-have fabric in your wardrobe!
Baby sequined mesh has now reached epidemic proportions and comes to represent all that is showy and gaudy in our culture. The base fabric, which is typically meshed, is covered with dense embroidery in sequins or sequins embroidered that is worked into dense patterns. Both of these things have a quality that is stunning and superior, which results in a fascinating tactile experience. In addition, sequins can be perfectly coordinated with one another to create a pattern, which results in an appearance that is both more interesting and more refined.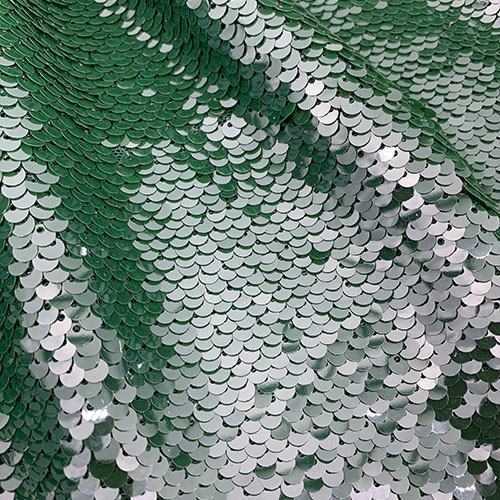 The lovable Baby sequined mesh fabric:
Kids especially love clothing and accessories decorated with baby mesh sequins. Because these decorations have an eye-catching effect. If you want to give your kids a sparkling fashion gift that they will truly cherish and keep for a long time. Then make something with sequins, like clothes, cushions or school bags. If you want to give them something they'll have forever, it's one of the best things you can do. There's a good reason why some of the world's most talented fashion designers love using baby mesh sequins: It's perfect for creating eye-catching party dresses and other forms of clothing.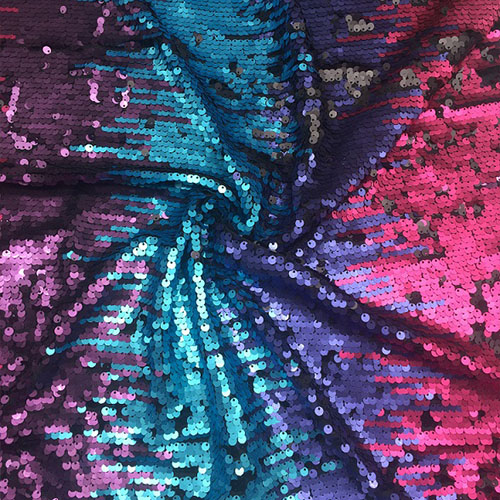 Adorable fabric that can serve you:
The delicate Baby sequined mesh gives the garment a shimmering, opulent quality that is ideal for formal wear such as evening dresses, floor-length gowns, flapper dresses, tent dresses, holiday shirts, costuming applications, statement jackets, and more. The sequin embroidery can be stripes or rows of multicolored sequins or densely packed sequins in different sizes.
Fabric that is beaded, embroidered, and decorated with lace has been depended on by women all over the world for years. Because of its shimmering and sophisticated appearance, it also has a place in the market for wedding dresses, despite the fact that it is most often used to make evening gowns and lingerie.
This Baby sequined mesh may be used either on the interior or the outside. Both the flowing drape of the sequin fabric and the flexibility that is kept on the weft of the mesh allow an abundance of design choices that may be used in the garment and throughout the home. It is the ideal fabric for bringing a dash of glitz to the season's most sophisticated dinner party.
The dazzling appearance of a sequin design, which shifts with your body and reflects beautiful brightness, makes it popular among fashion-forward young people. Sequin designs also move with your body.
Baby sequin mesh fabric gives off a hip vibe. The garment as a whole may be considered cutting-edge, stylish, and unique due to its one-of-a-kind design and glittering appearance. It's the kind of thing that may work very well as a gift for people you care about.
Because of their intricate mesh with high-quality polyester threads and their embellishment with 3D flowers, sequins, and beads, sequin fabric has been used for wedding body garments and accessories. This is due to the fact that sequin fabric and beaded embroidery lace textiles are both very pretty. Utilizing this strategy is one of the finest methods to attract attention to the sort of apparel that a person is wearing.
Baby sequin mesh figure-flattering clothing:
Mesh is often used as the basic fabric. It has a little stretch in the weft, making it flowy, but due to the weight of the sequins and beads. It also has some volume, which makes it great for creating slim-fitting garments. The cloth may be pulled in any direction.
This fabric is perfect for all different types of special occasions. Therefore very popular for evening gowns, ball gowns, gowns and other types of formal wear. Because all the sequins and beads are already sewn onto the fabric, it's perfect for anyone with any level of sewing ability. Even the most basic sewing abilities can be used effectively.
Eye-catching fabric:
Sequin fabric is a work of art that any fashionista who is worth their salt would enjoy. It makes a visually beautiful and amusing item that pulls the spectator in by utilizing the reflected qualities of sequins, beads, or tubes. This draws the viewer in. Everyone who witnesses it will be left in awe by its presence. This fabric is ideal for any use because of its heavy-duty construction, high-quality construction, and highly durable construction. The intricate pattern is seen on the mesh backing of this embroidered mesh fabric. This is the result of the skilled and careful stitching of various sequins together in order to produce the design. Both sides of the fabric (the front and the back) have been given a decorative edge treatment.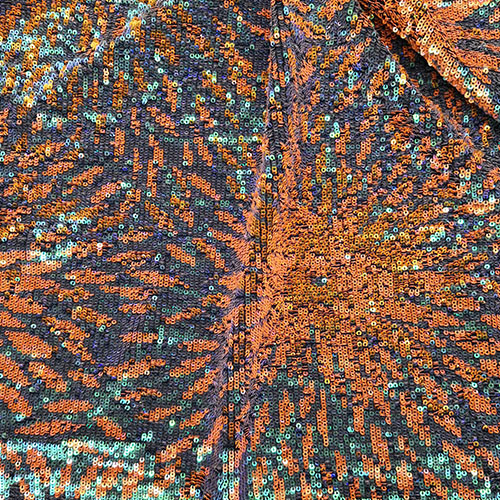 It gives off an expensive look:
Because it is a natural gradient effect, it is gentle and one-of-a-kind at the same time. Due to its fairly stiff drape and lovely softness of the weft. It's a great fabric choice for all kinds of clothing, including mini dresses and evening gowns. Adding sequins to an intricate pattern can create an impression. That is, the original humble fabric is more expensive than the actual price. The material could have a variety of applications, including jewelry, wallets, shoes and other clothing.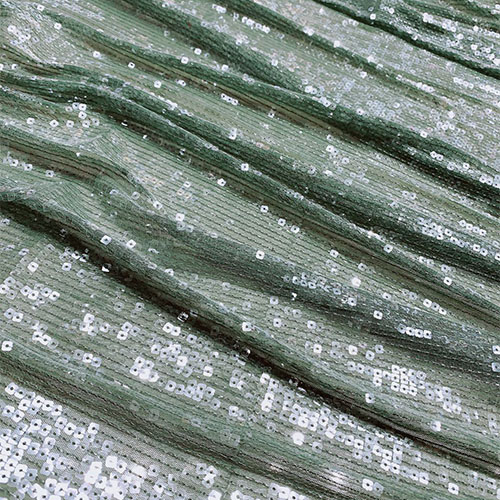 Conclusion:
VIVATEXTILE has been producing and selling Baby sequined mesh fabric for such a long time. The company has a wealth of experience in the embroidery manufacturing industry. Women in every region of the world utilize our products to a significant extent. If you're looking for some ideas to add some sparkle to your creation. We have a wide selection of Baby sequined mesh fabrics to meet your satisfaction. We promise to provide the best service possible at the most competitive costs. Just let us know what more you want, and we will do all we can to accommodate your request.