Our Customers
Customers Production Breakdown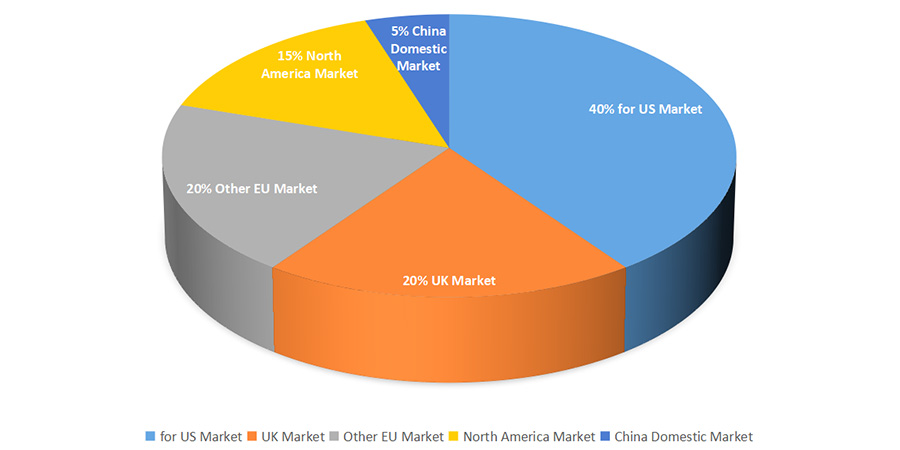 As a professional manufacturer specialized in embroidered fabrics over 12 years. Viva textile is a young, passionate team with rich experiences in sample development and bulk production. With a heavier emphasis on high quality, fashionable designs and competitive price, we strive to become your ultimate supplier and desirable partner on embroidered fabric.
Customers Come First—
Keeping customer-oriented, we work closely with our customers to deep value for them for a healthy and long-term growth in their market. Thanks to the mutual trust with our customers, we have set up long-term collaboration and partnership with them.
We are the supplier of many well-known fashion brands—
By working closely with plenty of well-known fashion designers for decades, Viva team have formed an excellent vision in fashion field and very experienced in hitting the customers' requirements. We can get the point of the designers' creative designs and work it out very quickly and accurately.
We can do flexible sampling.
We can combine embroidery with different techniques such as digital print, flocking and handmade to customer's satisfaction.
We can protect our customers' copyright.
We are the supplier of fabric wholesalers and buying agents——
With 5000+designs in our database, 200+ latest designs updated online, our customers can quickly find out what they want here.
With 30-50 designs developed every month, our customers can get the latest and exciting embroidered fabrics from here.
With our bulk production capacity of 30,000-50,000mts per month, we can offer our customers in a very competitive price in a stable and timely delivery.
We also can run urgent orders from our customers.
To protect the interests of our customers, we won't reveal who the brands and buyers we are cooperating with. Customer focusing has enable us to have good and continuous growing business with our customers.
Our Slogan: Your Trustworthy Design Partner on Embroidery
We are not only a manufacturer, but also a reliable design partner of embroidered fabric.
Once the customer provides us with concept information or idea, we will discuss with them, work out the CAD drawing and estimate the rough price before sampling for customer's approval. We will work with customers until they are satisfied and all original design requirements are met and the sampling fabric comes out exactly to customers' expectations.
Our Promise: Quality First
Environmental protection and Safety is our commitment to every customer. We always put quality as the first consideration. Our products are strictly in compliance with the quality standard of the 4 pints system(ASTM D5430-04) and the requirements of REACH regulation.
We never lose sight of the customers. We are devoted to design and produce high-quality embroidered fabrics in the world and can create value beyond profit for our customers.
We are always striving to do and do it better.