Introduction of hand embroidery V.S. machine embroidery
What is meant by embroidery?
Embroidery is an artistic skill that requires hard practice and a lot of patience. During this time, the embroiderers of the past had to learn their skills locally, and it was tough to become a good embroiderer. Embroidered items have always been popular among women but are also becoming more popular among men. These products are becoming increasingly popular as people seek unique gifts for their loved ones. Hand embroidery V.S. machine embroidery both techniques are popular among people to create elegant designs on fabrics.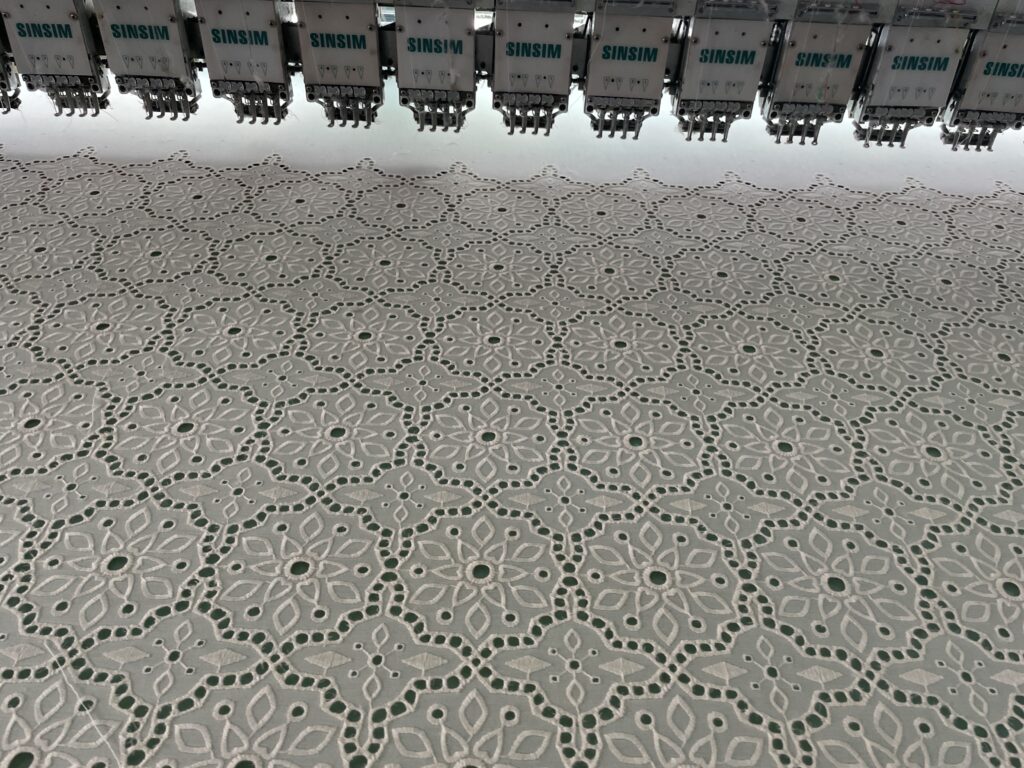 Methods of embroidery:
There are two basic methods of embroidery as follows in the given below:
What is meant by hand embroidery?
Hand Embroidering is one of the most ancient forms of art. It has been around since the beginning of time. You can create intricate designs using thread and stitch your custom creations with hand embroidery. It is an old fashion method of creating beautiful apparel. But it takes a lot more effort and time to produce high-quality garments.
Needlepoint technique is one of the most popular forms of needlework today. Needlepoint is a fun way to create unique pieces of artwork and ancient craft that dates back thousands of years. Needlepoint is not just for women anymore. Men have started taking up this traditional art form as well.
What is meant by Machine Embroidery?
A computer creates machine embroidery. Pre-made designs are loaded into computer software that controls the embroidery machine's sewing. All patterns have identical stitching, and each product has the same appearance. There is no variation in the stitcher's love of the art form. The design will be sewn exactly as specified by the computer template.
Machine embroidery is a considerably faster procedure, and once begun, the machine frequently handles the job for you. This is especially useful if you enjoy producing things but find it challenging to embroider by hand. The completed needlework appears less homemade and more commercial.
What is the difference between hand embroidery and V.S. machine embroidery?
There are many differences in hand embroidery V.S. machine embroidery, but the most common are as follows in the given below:
Both Hand Embroidery & Machine Embroidery reflect people's pursuit of elegant and quality life. In ancient times, hand embroidery can only be afforded by royal families because of its enormous cost. Nowadays, Machine embroidery is more people-friendly because mass production enables embroidered fabrics to enter into normal families.
Cotton and polyester are the most often used threads. These threads have remarkable smoothness and gloss. With a three-dimensional appearance on the finished product, it looks elegant and full of artistic sense. Hand embroidery is a remembrance. It has "collective worth" since it takes time and involves craftsmanship and talent. Computer embroidery is widely used as garment fabrics and accessories for medium and top-upgrade fashionable women's wear.
With the continuous technical updating and improvement of computerized embroidery machines, the base fabric of machine embroidery has been extended to a wide range of fabrics, and embroidery techniques have become more diverse.
Hand embroidery begins by stretching the fabric through a hoop made of wood or plastic. The stitcher determines the hoop size; however, a tiny hoop can use hands beneath the region where the stitching process has proceeded.
The size of the hand embroidered needle and thread used for the project is determined by the type of hand embroidery used. Along with needle and thread selection, the needle artist adds their creative touch to their embroidery, bringing it to life.
Each piece of Hand Embroidery is one of a kind. Even if the same pattern is used, the needle artist's judgment distinguishes each item as a one-of-a-kind work of art. The many threads used contribute to the originality of hand embroidery. It takes time and effort to perfect stitches, like with any skill, but if it is something one chooses to master, it provides immense happiness to both the stitcher and the recipient.
Advantages of machine embroidery over hand embroidery:
Cheaper than hand embroidery:
Machine embroidery is a craft where a computer-driven sewing machine embroiders designs on a piece of fabric using a patch design system. Machine embroidery doesn't require the worker who takes care of the machine to be an expert. It is well known that machine embroidery is cheaper than hand embroidery.
Time-saving by machine embroidery:
Hand embroidery is time-consuming and has to be stitched by an expert. It requires patience and more time while machine embroidery is computerized, effective, and can run 24 hours 7 days. It is an excellent choice for people who have less time to go through embroidery by hand. It saves a lot of time as compared to traditional methods.
Uses Computer technology:
Machine embroidery is a newer type of embroidery that uses computer technology to create designs on fabric compared to hand machinery. It is used to make beautiful arrangements for people who enjoy its unique look and feel.
More durable than hand embroidery:
They are more durable, easier to produce, and faster to market. It is used in various fashion, apparel, and interior design industries.
More affordable than hand machinery:
You do not have to be artistic to do machine embroidery. This embroidery is more affordable, and you can customize them to reflect your style.
More fashionable and up-to-date:
Hand embroidery V.S. Machine embroidery is a modern technology that allows you to create beautiful designs on fabric quickly and easily than hand embroidery. There is no comparison between machine embroidery in terms of quality and innovation.
Conclusion:
Hand embroidery V.S. Machine embroidery both methods are unique and make our lives more refined and more elegant. VIVA TEXTILE has been making high-quality embroidered products. Our expertise lies in designing and manufacturing innovative designs on fabrics. Their unique designs and advanced machine embroidery techniques create beautiful, intricate, and high-quality embroidered fabrics. From an initial idea to the final product, we work closely with our customers from start to finish. We take pride in providing exceptional customer service and support. Get started on the right foot by choosing the best embroidery machine for your needs. Make sure to visit our website VIVATEXTILE.