The fashion world is never short of topics, with the progress of science and technology, the application of luminous materials in the clothing industry has gradually matured, not only enriching our lift but also adding more colors to our life.
Take a good look at this Black/White Luminous Abstract Baby Sequined Mesh and you won't leave it behind!
This is our newly-developed item. Densely embroidered black and white baby sequins form zebra stripes over a black mesh for a classic but modern look.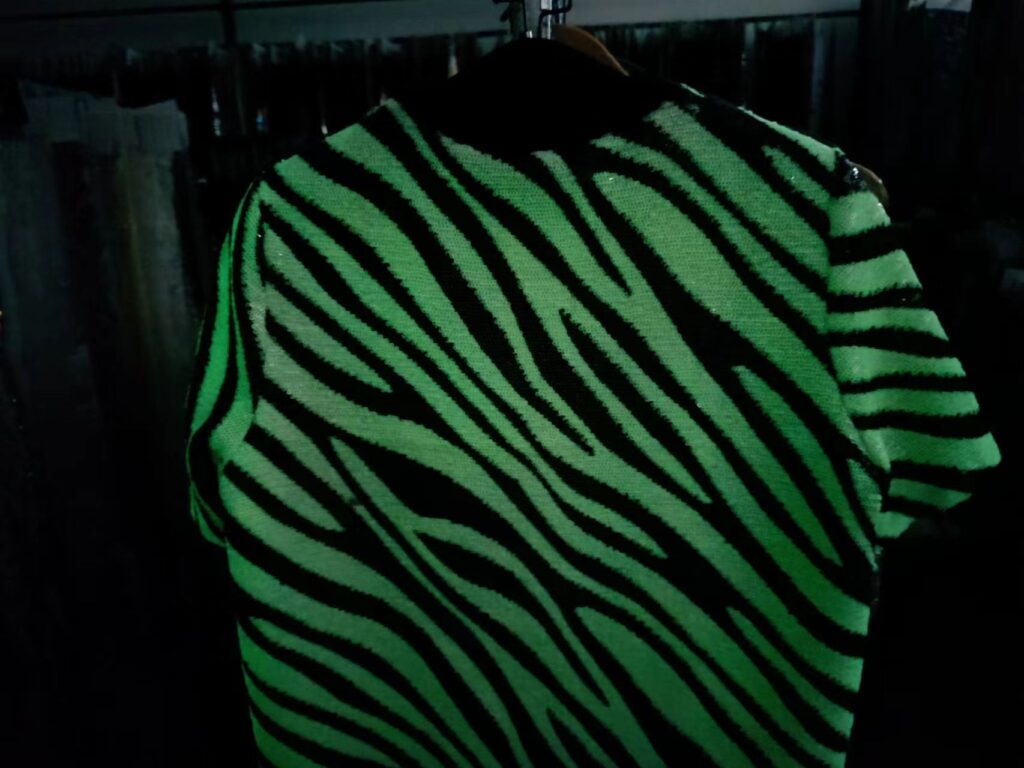 With a tactile hand and a flexible drape, the baby sequined mesh is a great choice for form-fitting creations like evening or column dresses that show off your silhouette.
This ordinary dress under constant light turns into a luminous swimming jellyfish after the light goes out. The charm of fashion endowed by technology can be seen at a glance, and the scene on the fairy tale is once again displayed in front of the peoples. This kind of clothing that can glow at night is like a supernova explosion at its brightest. It has become the most dazzling light at night and has earned the full attention of all the audiences.
Luminous sequined mesh fabric creates personalized clothes that shine in the dark, endowing clothing with new style and attitude and bringing new vitality to clothing and making your brand outstanding among others.
Viva Textile have available bulk of this design and accept to buy by yard. You can visit our online shop on esty.com: https://www.etsy.com/uk/shop/VivaTextile?ref=l2-about-shopname  for a immediate shipment and buy more interesting embroidered fabric from it.
What is more, we can do customized designs. We are strong in R&D, can do development for you based on your design and protect your copyright.
Welcome to contact us if you are interested, we are happy to hear from you!